Silent Disco Beach Yoga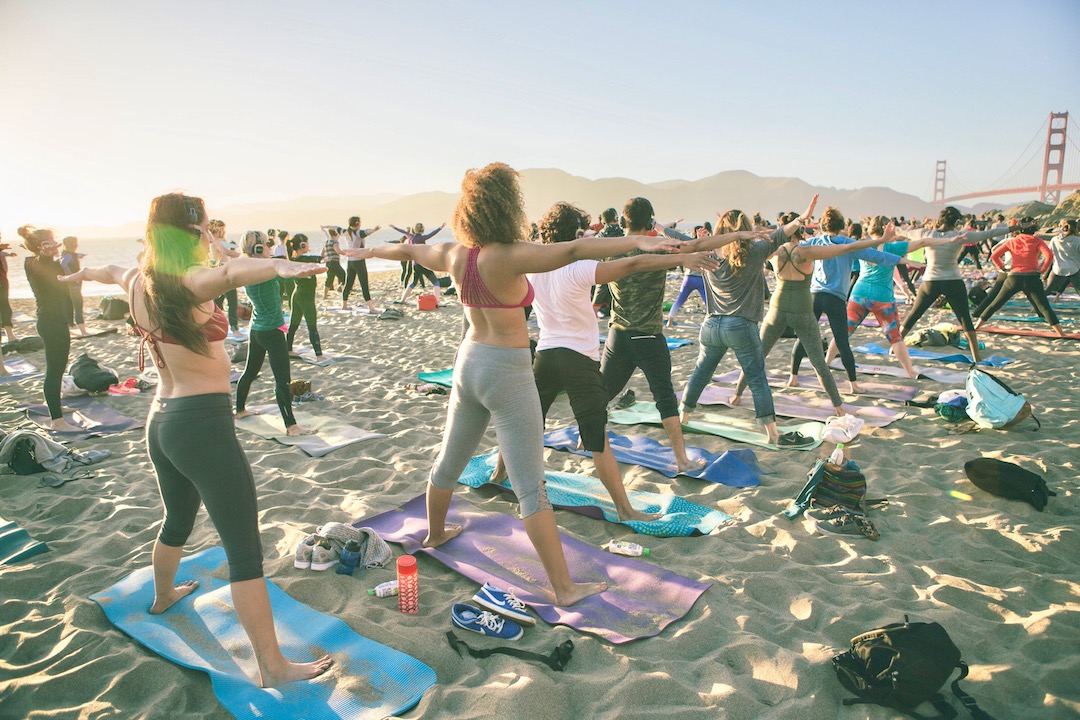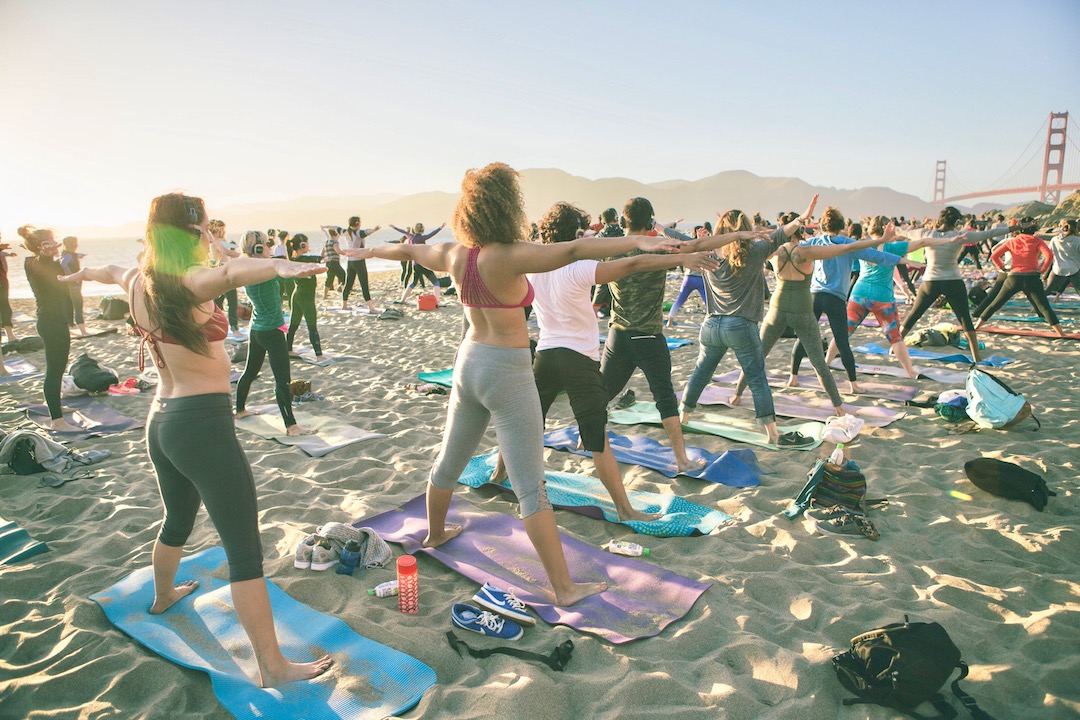 Before you sign up, did you check out our add ons?
Join us for a one-of-a-kind yoga experience you'll only find here.
Grounded in the soft earth, watching the waves crash, and moving through an invigorating all-levels yoga practice that will leave you feeling peaceful, radiant and alive.
Practice yoga in community while watching the waves crash and the sun set into the pacific. It is a gorgeous, iconic and peaceful environment that is the home to many magical yoga happenings!
We supply headphones so you can listen to the teacher + and music. This is a super special experience, and we can't wait to share it with you. Please sign up in advance to join us. Our permit is limited so once tickets are gone, that's it!
"This was hands down the best experience of my trip. I'm not even a huge yoga person but this is beyond yoga. really cool what you guys are doing!" - Mateus.
"I do this religiously every weekend I'm in town because it's always amazing. I always leave feeling happy, recharged, and the energy carries me through my week. It's really an incredible community you of teachers and students you guys have build out here. Thank you so much for doing what you do." - Rachel N, SF
"I loved this class so much I wishi I could to San Francisco to come every weekend. The loving, fun spirit was tangible. Just the right mix of relaxation and stretching. Seriously amazing!" - Aubrey - Chicago
Check out hundreds of 5-star reviews on Airbnb experiences + facebook
Class details:
How does it work? And can I do yoga if I'm new?!
Silent Disco Yoga means we give you headphones that are connected to our music and the teacher's voice. They are comfy headphones and you can control the volume! And yes, all levels are truly welcome for yoga practice! Everyone can do it.
Class locations: Baker Beach + Ocean Beach.
Exact class location will be emailed to you in your confirmation. Or see this page.
Come! We promise you will love this experience!
We know you will have an amazing time at our events.We've hosted over 15,000 people for beach yoga over 2 years, co-creating unique yoga experiences every time. Whether you've been 20 times before or this is your first event, we can't wait to have you.
What you need:
Just you and a beach towel or blanket. Something simple to rest your body on. Don't bring your nice yoga mat because it will get sandy! If you are traveling and want to rent a yoga towel, you can add that on at checkout.
Cancellation Policy:
Please note we do not issue refunds. If it rains, we will reschedule class, and you can use your class credit for another day. If your plans change, we can issue you a class credit valid for 6 weeks from original class date.